It's been a busy summer and it's not nearly over yet! Upcoming are the Rocky Mountain Book and Paper Fair (Aug 4-5) and Boreas Pass RR Day (Aug 19). But here's a look back at the last jam-packed month. First and foremost in everyone's mind... progress at the Depot. Thanks to our Indiegogo campaign we were able to start the first phase of the work.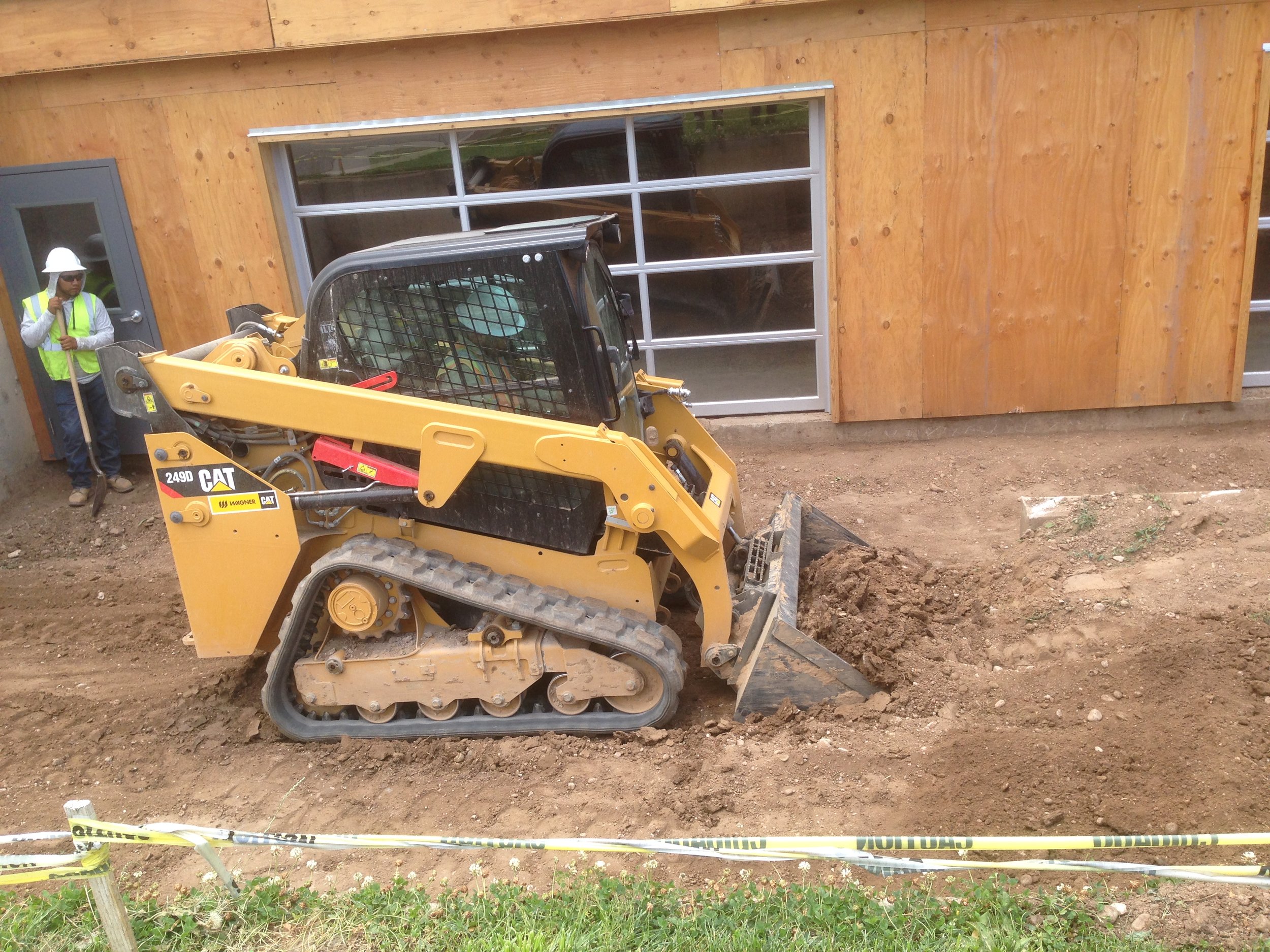 The Depot was also the site of a BBQ, poetry reading by Paul Hunter, poster display by Iowa printer Rick von Holdt, and a chance to just get together. Thanks to Len Lingo, grillmaster, and Chris Citron and family, helpers extraordinaire.
One of the highlights of every summer: the Cherry Creek Arts Festival. We enjoyed printing for kids and excited adults alike, and spreading the Depot word.