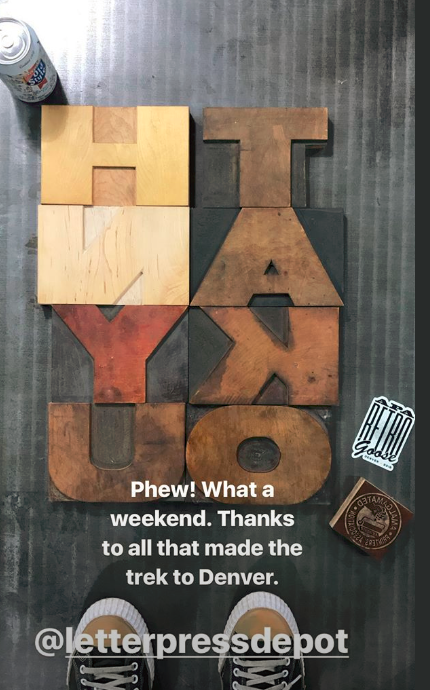 What a feast of friendship, type, talk and memories. The APA RetroGoose is over but not all the good feelings it left behind. Over 40 APA members and several spouses came from around the country, joined by a strong network of Colorado printers. There were some who had been printing since they were teenagers many decades ago - and some who were still that young.
Those attending had a chance to see the DU and DPL rare book rooms; the shops of David Ashley, Tom Parson, Ray Tomasso, Genghis Kern (Jason Wedekind) and Denver Bookbinders; bid on hundreds of fonts of wood and metal type from the Jim Grisenti collection and on donations from their fellow APA members; and swap equipment, type and tales.
This all could not have been possible without the help of our incredible volunteers, too many to name, who got the Depot ready for its maiden voyage - its reputation now is spreading!
And thanks to those who worked on the APA event, including Heather Page, John Finch, Tom Parson, Jeff Shepherd, Lonnie Smith, Wilson Thomas, Ian Van Mater, Jason Wedekind and Brian Wood.